Book your next dream Windstar Cruises, offer a wide variety cruise vacation packages to destinations like: Caribbean, Mediterranean, Europe, Tahiti, Italy, Panama Canal, Greece, Alaska
Windstar Cruises
Recently voted the World's Best Small Ship Cruise Line by Conde Nast Travelers prestigious Readers' Choice Awards, Windstar Cruises' small ships are exactly the right size - large enough to pamper and entertain you, yet small enough to tuck into the tiny harbors and hidden coves others can't reach. With only 148 to 310 guests cruising with you, each moment is all about you, yours to enjoy, yours to explore.
Call Our Dedicated Cruise Desk at 905-799-3000
Europe Cruises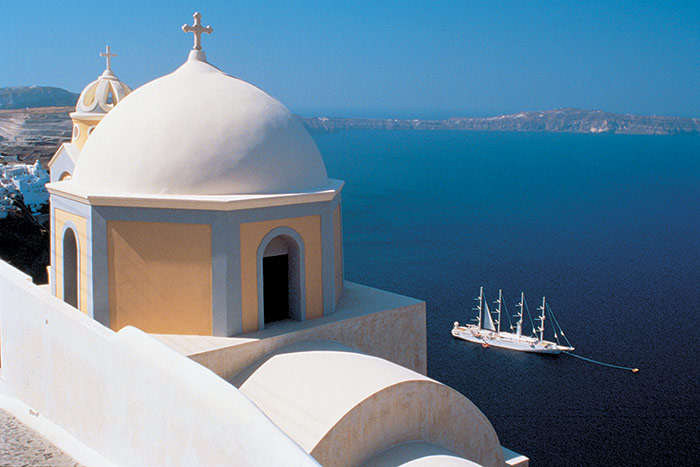 Treasures of the Greek Isles Cruise
Discover the magic and mythology of the Greek Isles — one of the most storied regions of the world.
Treasures of the Greek Isles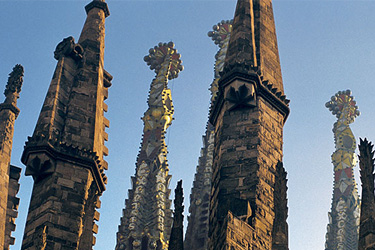 Spanish Symphony Cruise
Poised as if to kiss the continent of Africa, Andalusia hugs the southern coast of Spain and embraces cultural influences from both sides of the strait
Spanish Symphony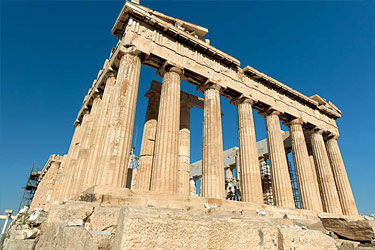 Enchanting Greece & The Amalfi Coast Cruise
Idyllic islands, charming cobbled villages, spectacular scenery, intriguing history. Capture the heart of the Mediterranean in a single voyage.
Enchanting Greece & Amalfi Coast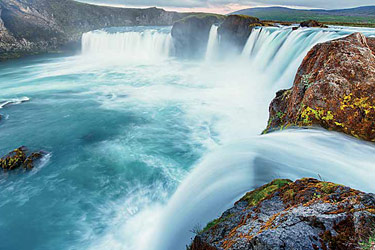 Around Iceland Cruise
Dramatic scenery and curious communities coalesce on this weeklong circumnavigation of Iceland.
Around Iceland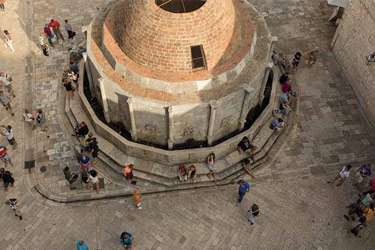 Classic Italy & Dalmatian Coast
Explore the shores of Italy, Croatia and Montenegro, discovering the charm of Venice, the magnificence of Rome, and the vast beauty of the Dalmatian Coast.
Classic Italy & Dalmatian Coast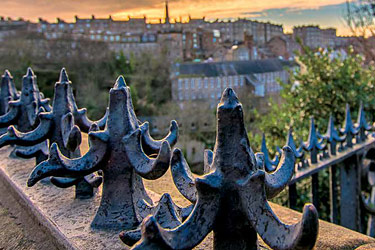 Gaelic Explorers
From the pubs of Dublin to the castles of Edinburgh, journey through hills and highlands, idyllic islands, and lyrical landscapes.
Gaelic Explorers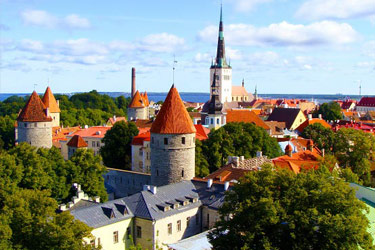 Baltic Delights Cruise
Visit seven magical countries and nine delightful cities as you travel through the Baltic's most fascinating cultures and breathtaking scenery.
Baltic Delights
Tahiti Cruises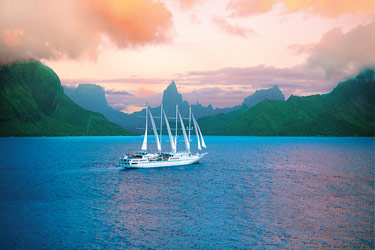 Windstar Tahiti
A graceful sailing ship is the perfect way to experience the true wonder of Tahiti. We'll let the trade winds fill our sails as we visit one legendary island after another, staying overnight in some to give you time to swim and snorkel in crystal-clear lagoons, meander through lush rainforests, and experience the fascinating Polynesian culture from tikis to tiare flowers.
Windstar Tahiti
Panama Cruises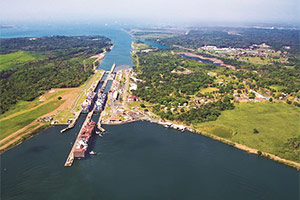 Windstar Panama and Costa Rica
Natural and man-made wonders combine in this exotic region where you are an explorer by day with cocktails on the fantail of your luxury yacht by night. Costa Rica is one of the most ecologically diverse places on earth over landscapes of rainforest, lakes, cloud forests, volcanoes, and more, boasting an impressive variety of wildlife.
One-stop shopping - Book complete cruise vacations with flights, transfers,
pre- and post-cruise stays, onboard accommodations, activities and more
For Cruise Dates, More Itineraries and Bookings
Call Our Dedicated Cruise Desk at


Reservations Call JustTravelDeals @ 905-799-3000 or info@justtraveldeals.ca
Terms, conditions and restrictions apply; pricing, availability, and other details subject to change and/ or apply to US or Canadian residents. Please confirm details and booking information with your travel advisor.
You will visit the following 10 places:
Croatia
Croatia is an Eastern European country with a long coastline on the Adriatic Sea. Ranking the 18th most popular tourist destination in the world, Croatia is blessed with a wealth of natural riches, boasting almost 2000km of rocky, indented shore and more than a thousand islands, many blanketed in luxuriant vegetation. Even during the heavily visited months of July and August there are still enough off-the-beaten-track islands, quiet coves and stone-built fishing villages to make you feel as if you're visiting Europe at its most unspoiled.
Tahiti
Tahiti is the largest island in French Polynesia, the South Pacific archipelago. This overseas collectivity of the French Republic is sometimes referred to as an overseas country. The island was formed from volcanic activity and is high and mountainous with surrounding coral reefs. Tahiti was originally settled by Polynesians between 300 and 800 CE. They represent about 70% of the island's population with the rest made up of Europeans, Chinese and those of mixed heritage. The island was part of the Kingdom of Tahiti until its annexation by France in 1880, when it was proclaimed a colony of France. It was not until 1946 that the indigenous Tahitians were legally authorised to be French citizens. French is the only official language although the Tahitian language (Reo Tahiti) is widely spoken.
Edinburgh
The city has long been known as a centre of education, particularly in the fields of medicine, Scots law, the sciences and engineering. The University of Edinburgh, founded in 1583 and now one of four in the city, was placed 17th in the QS World University Rankings in 2013 and 2014. The city is also famous for the Edinburgh International Festival and the Fringe, the latter being the largest annual international arts festival in the world. The city's historical and cultural attractions have made it the second most popular tourist destination in the United Kingdom after London, attracting over one million overseas visitors each year. Historic sites in Edinburgh include Edinburgh Castle, Holyrood Palace, the churches of St. Giles, Greyfriars and the Canongate, and the extensive Georgian New Town, built in the 18th century. Edinburgh's Old Town and New Town together are listed as a UNESCO World Heritage Site, which has been managed by Edinburgh World Heritage since 1999.
Montenegro
Montenegro is a Balkan country with rugged mountains, medieval villages and a narrow strip of beaches along its Adriatic coastline. In 2007, the country received peak level of tourism which almost reached pre-war volumes. As a result, many roads have been renovated (reducing driving time) and many hotels have been constructed or renovated. A sovereign state in Southeastern Europe, Montenegro is a land exploding with colour.
Greece
Greece, also known since ancient times as Hellas, is a country located in southeastern Europe. The country has one of the longest histories of any country, and is considered the cradle of Western civilization, having been the birthplace of democracy, Western philosophy, the Olympic Games, Western literature, historiography, political science, major scientific and mathematical principles, and Western drama, including both tragedy and comedy. Athens, its busy capital, retains ancient landmarks including the 5th-century-B.C.E. Acropolis citadel and Parthenon temple. Greece is also known for its beaches, from the black sands of Santorini to the party resorts of Mykonos. Furthermore it's a geographically appealing place to visit, with a mountainous mainland and idyllic island beaches!
Italy
Italy is a country in Southern Europe. It is home to the greatest number of UNESCO World Heritage Sites in the world. Much like its food, this country is an endless feast of experiences. It is famous worldwide for its delicious cuisine, its trendy fashion industry, luxury sports cars and motorcycles, diverse regional cultures and dialects, as well as for its beautiful coast, alpine lakes and mountain ranges (the Alps and Apennines). There is also the country's enormous cultural legacy: Tuscany alone has more classified historical monuments than any country in the world; there are considerable remnants of the Roman Empire all over the country, notably in Rome itself; and every region retains its own relics of an artistic tradition generally acknowledged to be among the world's richest.
Costa Rica
Costa Rica is a small, rugged, rainforested Central American country with coastlines on the Caribbean and Pacific. Since the late 1980's Costa Rica became a popular nature travel destination, and its main competitive advantage is its well-established system of national parks and protected areas and home to a rich variety of flora and fauna. Costa Rica is also known for its beaches, volcanoes, immense biodiversity and progressive environmental policies, being the only country to meet all five criteria established to measure environmental sustainability.
Cape Town
The City of Cape Town is the metropolitan municipality which governs the city of Cape Town, South Africa and its suburbs and exurbs. The city is famous for its harbour, for its natural setting in the Cape Floristic Region, as well as for such well-known landmarks as Table Mountain and Cape Point. As of 2014, it is the 10th most populous city in Africa and home to 64% of the Western Cape's population. It is one of the most multicultural cities in the world, reflecting its role as a major destination for immigrants and expatriates to South Africa. The city was named the World Design Capital for 2014 by the International Council of Societies of Industrial Design. In 2014, Cape Town was named the best place in the world to visit by both The New York Times and The Telegraph.
Athens
Iceland