Kyme Italy / Puglia from $772 /night
About Puglia, Italy
Book your next dream vacation staying at the Luxury Kyme three bedroom villa in Puglia Italy. Welcome to Apulia and to Villa Kyme, an ideal vacation home for small groups of friends or families who want to enjoy private tranquility while also having access to the beach (5 minutes by car), archaeological wonders, gastronomic delights, and seaside attractions that make up this up-and-coming region.
Kyme
Italy / Puglia
from $772 /night
An attractively converted farmhouse set among olive grove hills that reach down to the Adriatic Sea, the simple-elegant Kyme is built on two levels, and can accommodate up to six guests. With its private and modern comforts, picturesque views of abundant agricultural landscapes and the sea, and access to popular Apulian towns and beaches, Kyme makes for an excellent relaxation destination.
Carefully selected decorative pieces, iconic vintage furniture, vaulted ceilings and plush seats in front of a cozy fireplace make the living room welcoming and stylish. A separate dining room offers views of the surrounding gardens thanks to wide arched French doors facing the pool area. A fully equipped kitchen includes modern stainless-steel appliances and an island, useful as work area. In the villa interior, the stone combined with a restrained yet refined use of architectural and decorative elements creates an airy and free-flowing ambience.
The outside seating areas are ideal for enjoying company, or some private time alone. A swimming pool offers both privacy and comfort, being surrounded by the property's walls, and featuring sunbeds, chairs, a bar area, a changing room with a bathroom, and an outdoor shower. Near the swimming pool is a canopied area with a table, perfect for enjoying rich-flavored al fresco meals. In addition, the Kyme's citrus grove and vegetable garden offer fresh seasonal produce, while little gardens that are typically found around farmhouses in this area are positioned all around the property.
This cozy and well-equipped villa, surrounded by olive trees and quaint villages with their characteristic white-washed-stone and dry-stone walls, offers plenty of relaxation opportunities. The outdoor seating areas, private pool, and indoor spaces are great for spending quality time together. For those looking to enjoy the Adriatic coast up-close, the nearest beach is just a five-minute drive away. One can also enjoy within driving distance Ostuni's Città Bianca (or White City, in reference to the city's whitewashed stone constructions), the Zoo Safari amusement park and also the children's water park in Fasano, the gastronomic treasure town of Ceglie Messapica, the trulli (conical stone houses) town of Alberobello, and the fascinating baroque city of Lecce (80 km - about an hour and a half's scenic drive from the property). What to do first?
---
Features
3 Bedrooms, 3 Bathrooms
Sleeps 6 Guests
Pool
Air Conditioning
Dishwasher
DVD player
Fireplace
outdoor shower
Private Parking
Satellite TV with English channels
Under floor heating and cooling system
Washer and dryer
Wireless internet indoors and in the pool area
---
Details
Bedroom Details
Bedroom 1 (Ground Floor): Queen bedroom with en-suite bathroom with shower, with direct access to courtyard
Bedroom 2 (Ground Floor):Queen/twin bedroom with en-suite bathroom with shower, with direct access to courtyard
Bedroom 3 (First Floor): Master king bedroom with sitting area and study, and en-suite bathroom with shower
All bedrooms have air conditioning; the bathrooms are provided with hairdryers
Beach Details
The nearest beach is just a five-minute drive away
Pool Details
Private swimming pool
Staff and Services
Daily housekeeping service from 10:00 am to 3:00 pm
Garden and pool maintenance service
Staff and Services (at additional cost)
Extra housekeeping
Personal laundry service
Cook services available upon request
Final cleaning (mandatory)
Villa Notes
Electricity, heating, gas, and water are included
No smoking allowed in bedrooms
Check-in: between 4:00 pm - 7:00 pm
Check-out: before/by 10:00 am
All extra services must be paid locally unless otherwise arranged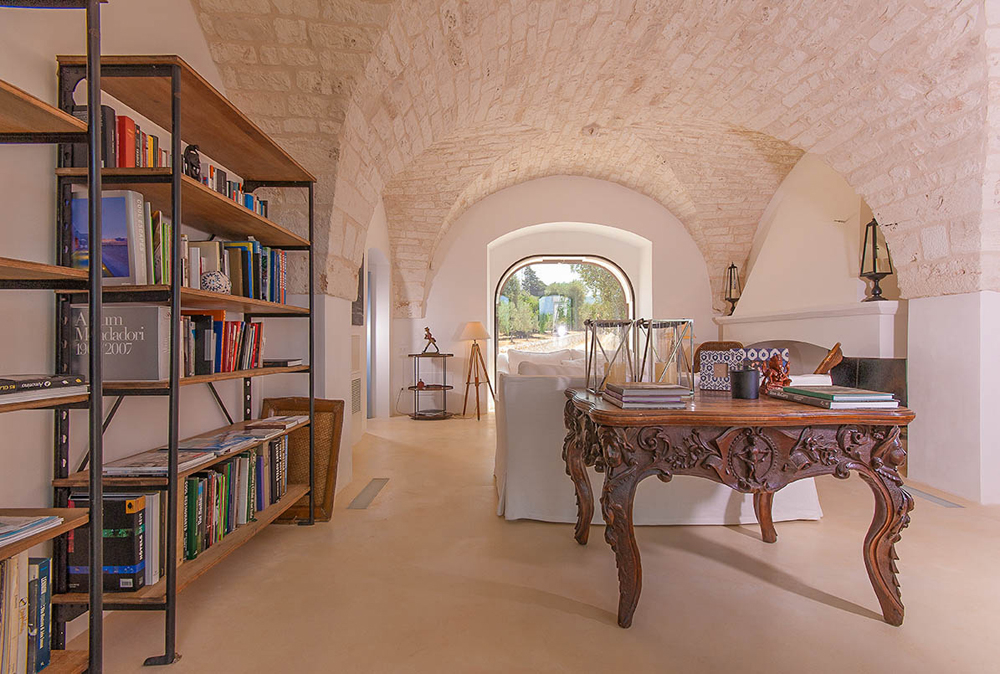 Reservations Call JustTravelDeals @ 905-799-3000 or info@justtraveldeals.ca
Terms, conditions and restrictions apply; pricing, availability, and other details subject to change and/ or apply to US or Canadian residents. Please confirm details and booking information with your travel advisor.