Dominican Republic Vacation Deals
About Dominican Republic
Last Minute All Inclusive Dominican Republic Vacation Deals. Last minute Vacations, Hotels, Tours, Flight to Dominican Republic
Riu Merengue, an all inclusive resort for guests of all ages can enjoy the variety of land and water sports, the natural beauty of the tropical surroundings, and the 24-hour, all inclusive food and beverages on offer. An array of air-conditioned rooms plus a family room for families with up to 3 kids, RIU amenities, and delightful views, are available to suit your unique needs.
Exquisitely set on the beach of Maimon Bay, the Riu Merengue hotel features breathtaking panoramic views of the verdant mountains and the lush tropical gardens that envelop this spectacular 24-hour all inclusive resort. Spacious guestrooms display traditional elegance and classic tropical décor and come fully equipped with RIU's signature amenities. Guests of all ages can enjoy an abundance of land and water sports as well as a variety of fun organized daily activities and games. Children will have the time of their lives at the Kids Club with supervised activities and their very own splash pool. Offering fun for all ages in a spectacular natural setting, the Riu Merengue is the perfect place to experience an unforgettable vacation in Puerto Plata.
All inclusive Caribe Club Princess Beach Resort and Spa is the ideal vacation spot for families and those seeking a sensational sun-drenched getaway. Surrounded by one of the most beautiful beaches of the Dominican Republic guests will find relaxation and peace. From lushly furnished rooms to a wide range of activities including activity programs for children and teens, the resort offers something to enjoy for patrons of all ages.
Perfectly situated on Bavaro Beach, the largest beach on the island, the all inclusive Caribe Club Princess Beach Resort and Spa is the ideal vacation spot for families, couples, golf lovers and those seeking a relaxing escape to the Caribbean sun. Surrounded by crystal waters, breathtaking countryside and delicate sands, this hotel offers guests the opportunity to 'be one with nature.' Some features include superior rooms, non-stop entertainment, water sports, Teen and Kid's Clubs, the nearby Gran Casino and first-rate specialty dining including a la carte and buffet options. Charming details include the Creperia restaurant, serving a medley of sweet and savoury crepes, milk shakes and sundaes, in a delightful ice cream parlour atmosphere. Planning a destination wedding or looking to be lavishly pampered? Guests can enjoy numerous services provided by this hotel such as wedding packages, complimentary honeymoon romance packages, luxury spa treatments and more. Upgrade to Caribe Suite VIP and enjoy additional added values such as premium brand drinks, 24-hour room service, nightly turndown service and much more.
Memories Splash Punta Cana is a cut above, offering a fun and fantastic family vacation in a luxurious Punta Cana resort, located just a short walk or swift shuttle ride to the beach. With an abundance of accommodation options, and high-quality amenities, this top-rated, luxury resort in the Dominican Republic caters to all your unique vacation needs. When you stay at Memories Splash Punta Cana, you have access to many of the Royalton Punta Cana's luxurious facilities, featuring a casino, a spa and more! Whether you are in the mood for a late afternoon snack, a delicious Mexican appetizer, a selection of international delights, or some aromatic Dominican coffee with dessert, the world-class chefs prepare delicious dishes from fresh ingredients at the many a la carte restaurants, the cafe and buffet on the resort. Memories Splash offers a great vacation for families and groups, with its action-packed Splash Park, wealth of land and water activities, teen lounges, and an engaging Kids' Adventures program. All room categories include water park access.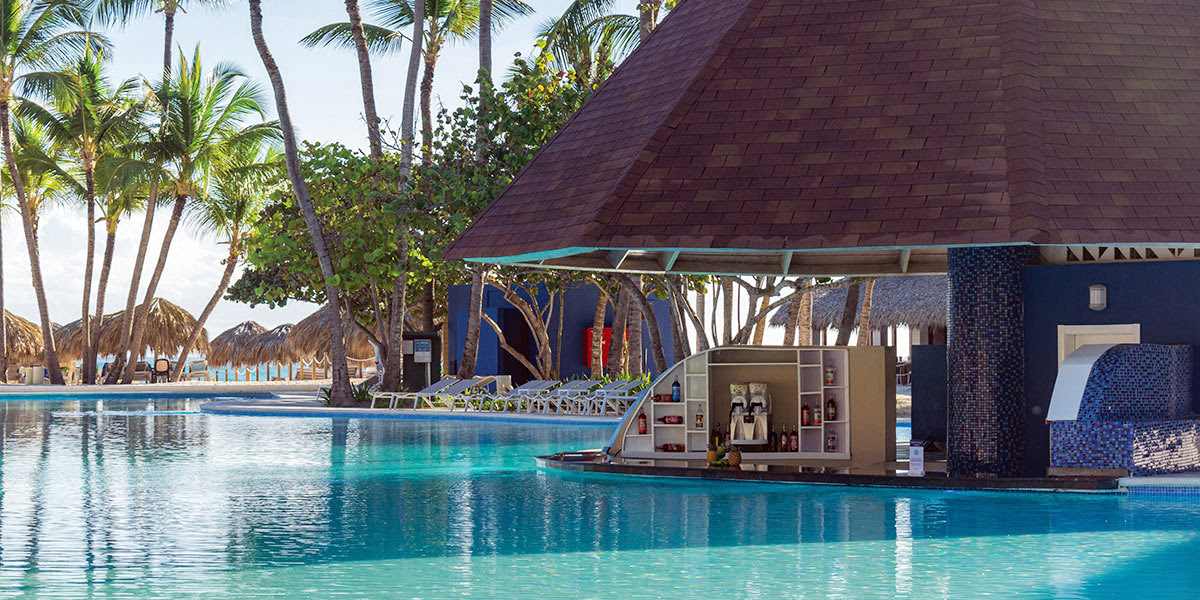 SAVINGS UP TO 30% AT PRINCESS HOTELS & RESORTS
What makes the ultimate family getaway? Is it top quality, around the clock all-inclusive food and beverage service? Engaging clubs for kids and teens? Top-tier indulgence at the spa? At Princess Hotels & Resorts, your clients get it all and more in some of the most luxurious settings. With locations across Mexico and the Caribbean, your summer travel planning pays off big when they choose Princess Hotels & Resorts.
Reservations Call JustTravelDeals @ 905-799-3000 or info@justtraveldeals.ca
226909
Terms, conditions and restrictions apply; pricing, availability, and other details subject to change and/ or apply to US or Canadian residents. Please confirm details and booking information with your travel advisor.
You will visit the following 2 places:
Punta Cana
Punta Cana is part of the newly created Punta Cana-Bávaro-Veron-Macao municipal district in La Altagracia, the easternmost province of the Dominican Republic. The area is best known for its beaches and balnearios, which face both the Caribbean and Atlantic, and it has been a popular tourist destination since the 1970s. The Punta Cana area has an estimated population of 100,000 with a growth rate of 6%. To the north, it borders the village and beach of Cabeza de Toro, and then the Bávaro and El Cortecito beaches. The nearest city, the 500-year-old capital of the Province Higüey, is 45 kilometres (28 mi) away, and it takes about an hour to drive there. Europeans, particularly Spanish hotel chains, own all but two of the 50+ megaresorts of the Punta Cana tourism destination.
Puerto Plata
San Felipe de Puerto Plata, Puerto de Plata, often referred to as simply Puerto Plata, is the ninth-largest city in the Dominican Republic, and capital of the province of Puerto Plata. The city serves as one of the most important trading ports in the country. Puerto Plata is famous for resorts such as Playa Dorada and Costa Dorada, located east of San Felipe de Puerto Plata. There are a total of 100,000 hotel beds in the city. The only aerial tramway in the Caribbean is located in Puerto Plata, in which visitors can ride up to the Pico Isabel de Torres, a 793 meter high mountain within the city. The amber museum, is also a well-known attraction in this city. La Isabela, a settlement built by Christopher Columbus, is located near Puerto Plata.