Save up to 40% & Kids Stay Free at Select Paradisus By Meliá Resorts
Book your next dream vacation staying at the Select Paradisus By Meliá Resorts. Save up to 40% & Kids Stay Free at Select Paradisus By Meliá Resorts
From Punta Cana to Los Cabos, very Paradisus by Meliá getaway is distinctly unique thanks locally-inspired cuisine, holistic spa treatments, immersive experiences, and so much more.
Paradisus Grand Cana from $719
4 Night Vacation Package
| | |
| --- | --- |
| • | BONUS kids stay free* |
| • | Kids will enjoy BLAST! the resorts fantastic water park |
| • | Enjoy 7 restaurants and 6 bars and lounges |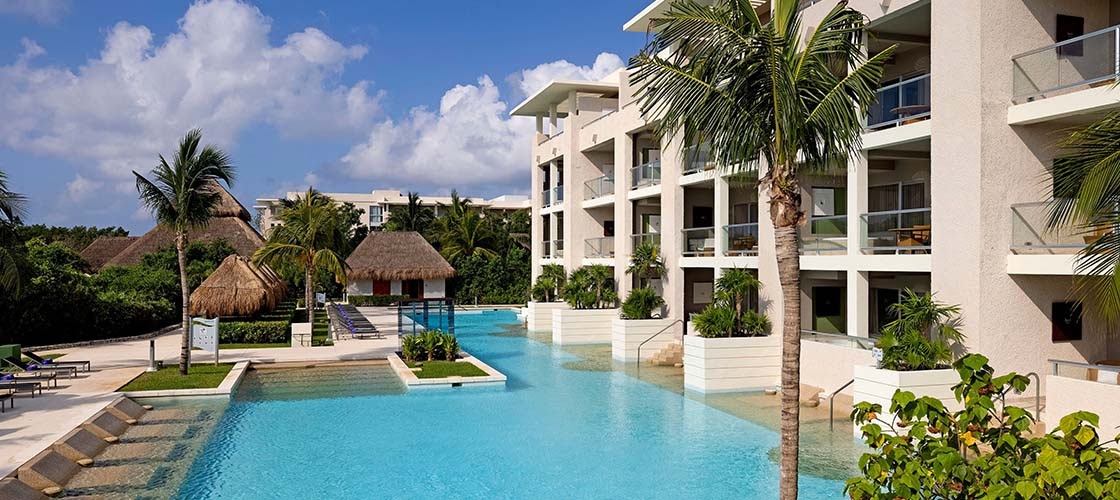 Paradisus Playa del Carmen La Perla from $755
4 Night Vacation Package
| | |
| --- | --- |
| • | BONUS Save up to 40% |
| • | An adults only luxury playground sits alongside Riviera Maya's prestigious Playa del Carmen |
| • | Enjoy 10 restaurants and 9 bars and lounges |
Paradisus Los Cabos from $1125
4 Night Vacation Package
| | |
| --- | --- |
| • | BONUS kids stay free* |
| • | Take in breathtaking view of the Sea of Cortez |
| • | Enjoy 6 restaurants and 6 bars |
Reservations Call JustTravelDeals @ 905-799-3000 or info@justtraveldeals.ca
1492082
Terms, conditions and restrictions apply; pricing, availability, and other details subject to change and/ or apply to US or Canadian residents. Please confirm details and booking information with your travel advisor.
You will visit the following 5 places:
Mexico City
Mexico City is the densely populated, high-altitude capital of Mexico. It is a fascinating capital that beguiles its visitors with endless options. One of the largest metropolitan areas in the world, with 16 boroughs and more than 300 neighborhoods, it might seem a bit overwhelming to the first-time visitor, though it doesn't have to be. A stroll through the buzzing downtown area reveals the capital's storied history, from its pre-Hispanic underpinnings and colonial-era splendor to its contemporary edge. The Zócalo is just one block southwest of the Templo Mayor which, according to Aztec legend and mythology, was considered the center of the universe and is the ideal spot to begin your sightseeing in Mexico City.
Punta Cana
Punta Cana is part of the newly created Punta Cana-Bávaro-Veron-Macao municipal district in La Altagracia, the easternmost province of the Dominican Republic. The area is best known for its beaches and balnearios, which face both the Caribbean and Atlantic, and it has been a popular tourist destination since the 1970s. The Punta Cana area has an estimated population of 100,000 with a growth rate of 6%. To the north, it borders the village and beach of Cabeza de Toro, and then the Bávaro and El Cortecito beaches. The nearest city, the 500-year-old capital of the Province Higüey, is 45 kilometres (28 mi) away, and it takes about an hour to drive there. Europeans, particularly Spanish hotel chains, own all but two of the 50+ megaresorts of the Punta Cana tourism destination.
Playa del Carmen
Playa del Carmen is a coastal resort town in Mexico, along the Yucatán Peninsula's Riviera Maya strip of Caribbean shoreline. It is a popular tourist area in eastern Mexico. Playa del Carmen boasts a wide array of tourist activities due to its geographical location in the Riviera Maya. It has also been the destination of PGA Tour golf tournaments and the set location for various television shows. Playa is a stop for several cruise ships which dock at the nearby Calica quarry docks, about six miles south of the city. The Xcaret Eco Park, a Mexican-themed "eco-archaeological park", is a popular tourist destination located just south of the town in Xcaret (pronounced "shkar-et").
Los Cabos International Airport
Dominican Republic
The Dominican Republic is a sovereign state on the island of Hispaniola, in the Greater Antilles archipelago in the Caribbean Caribbean region. Though known for its wonderful beaches, all-inclusive resorts and golfing, it has a varied terrain comprising rainforest, savannah and highlands, including Pico Duarte, the Caribbean's tallest mountain. For the adventure tourist this Caribbean country offers a diverse countryside comprising tropical rainforests, arid desert expanses, alpine ranges and steamy mangrove swamps. It's a playground for trekkers, mountain bike enthusiasts and water-sport junkies!