Plan Your Summer Adventure – Jamaica | Hawaii | Costa Rica | Alaska Cruises
Plan Your Summer Adventure – Jamaica | Hawaii | Costa Rica | Alaska Cruises
Jamaica – Celebrating 60 Years of Independence
Come to Jamaica to celebrate its 60th Independence Anniversary. From each morning's glorious sunrise until the splendid tropical sunset that welcomes the night, Jamaica offers a magnificent palette of experiences, a kaleidoscope of colors, and sounds that make this island the most precious jewel in the Caribbean. Jamaica is a land of unique culture, engaging activities, breathtaking landscapes, and a warm, welcoming people.

Receive special hotel rates, resort credits, FREE nights, and more

Treat Yourself, Book Now!
Our Experts Recommend
Aston Kaanapali Shores
EXCLUSIVE low rates | $150 OFF per booking | Breakfast included
Planet Hollywood Costa Rica, An Autograph Collection All-Inclusive Resort
Up to 15% OFF rooms | $500 in resort coupons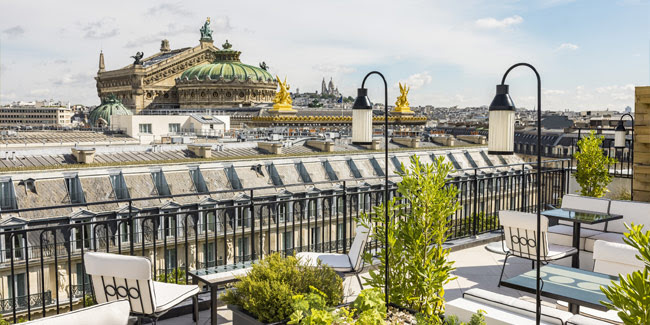 IHG ® – Wherever Your Escape Takes You
Elevate your experience with IHG ® Hotels & Resorts across Europe
Cruises
Go WILD with NCL!
Imagine the exhilaration of exploring the wilds of Alaska! Soak in every stunning moment from bald eagles soaring over glaciers to spectacular landscapes. Come aboard for the best of everything at sea against a backdrop of unrivaled natural beauty. Choose to go a little bit wild on a Norwegian Cruise Line voyage.
Reservations Call JustTravelDeals @ 905-799-3000 or info@justtraveldeals.ca
1503008
Terms, conditions and restrictions apply; pricing, availability, and other details subject to change and/ or apply to US or Canadian residents. Please confirm details and booking information with your travel advisor.
You will visit the following 4 places:
St Kitts and Nevis
Saint Kitts and Nevis are a pair of tropical islands in the Caribbean and the smallest sovereign state in the Americas, in both area and population. The country is a Commonwealth realm, with the British Monarch (currently, Elizabeth II) as its head of state. Saint Kitts and Nevis were among the first islands in the Caribbean to be settled by Europeans. It was home to the first British and French colonies in the Caribbean, and thus has also been titled "The Mother Colony of the West Indies''. The natural aspect is what makes the country remarkable. Many tropical birds which one rarely finds elsewhere are present in great concentration in the nature and there are also the famous monkeys which, it is said, were introduced by the pirates
Honolulu
Honolulu, on Oahu's south shore, is the main gateway to Hawaii and a major gateway into the United States. The city is a major hub for international business, military defense, as well as famously being host to a diverse variety of east-west and Pacific culture, cuisine, and traditions. The name Honolulu means "sheltered harbor" or "calm port".
Hawaii
Hawaii is the newest of the 50 U.S. states (August 21, 1959), and is the only U.S. state made up entirely of islands. It is the northernmost island group in Polynesia, occupying most of an archipelago in the central Pacific Ocean, southwest of the continental United States, southeast of Japan, and northeast of Australia. Hawaii's natural beauty, warm tropical climate, inviting waters and waves, and active volcanoes make it a popular destination for tourists, surfers, biologists, and volcanologists alike. Due to its mid-Pacific location, Hawaii has many North American and Asian influences along with its own vibrant native culture. Its capital is Honolulu on the island of Oʻahu.
Costa Rica
Costa Rica is a small, rugged, rainforested Central American country with coastlines on the Caribbean and Pacific. Since the late 1980's Costa Rica became a popular nature travel destination, and its main competitive advantage is its well-established system of national parks and protected areas and home to a rich variety of flora and fauna. Costa Rica is also known for its beaches, volcanoes, immense biodiversity and progressive environmental policies, being the only country to meet all five criteria established to measure environmental sustainability.