Mexico Vacation Packages
About Cancún, Mexico
Book your next dream vacation to Mexico. Last minute vacations, hotels, car rentals and flights to Mexico.
Mexico is perfectly romantic with relaxing sun-drenched beaches beside the Caribbean Sea or the Pacific Ocean. Discover sun and miles of tropical beaches inviting endless play, award-winning cuisine, world-class spas ready to pamper and soothe, fascinating cultural sites to explore, charming villages and indulgent, all-inclusive resorts that elevate hospitality to a whole new level. Plus many resorts offer complimentary and customizable wedding ceremonies that are a dream come true on your Mexico vacation.
EXCLUSIVE up to $200 OFF per booking
All Deals Include: Round-trip flights, hotel accommodations, taxes and more
Cancun Vacation Deals
wide variety of activities and all-inclusive hotel options make Cancun an ideal destination for family and group travel. Explore nearby Mayan ruins, snorkel and scuba dive off the coast, or simply relax worry-free by the pool – Cancun has your vacation covered.
Cancun Vacation Packages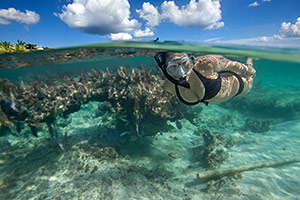 Cozumel Vacation Deals
Located 12 miles off Mexico's historic, sun-drenched Yucatan Peninsula, the 250-square-mile island of Cozumel is a diver's delight. Its colorful reefs offer nearly 100 dive sites, about a dozen of which are suitable for snorkeling.
Cozumel Vacation Packages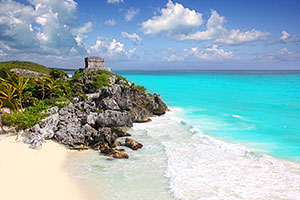 Riviera Maya Vacation Deals
Unwind with upscale resorts, Mayan spa treatments and the charming boutiques of Playa del Carmen. The archaeological wonders of Tulum and Chichen Itza make for memorable excursions.
Riviera Maya Vacation Packages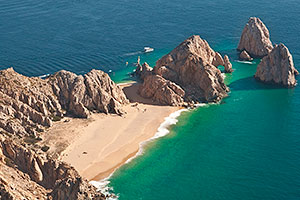 Los Cabos Vacation Deals
Discover picturesque mountain and desert landscapes at the southern tip of the Baja California Peninsula where the Sea of Cortez meets the Pacific Ocean.
Los Cabos Vacation Packages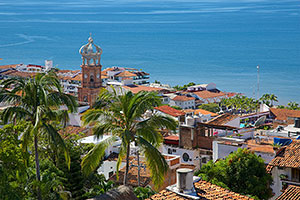 Puerto Vallarta Vacation Deals
Awaken your senses in this charming city that is as rich in tradition as it is in opportunities to explore.
Puerto Vallarta Vacation Packages
Ixtapa and Zihuatanejo Vacation Deals
The sister cities of Ixtapa and Zihuatanejo are precious gems strung amid blue skies and emerald seas along Mexico's charming Pacific Coast.
Ixtapa and Zihuatanejo Vacation Packages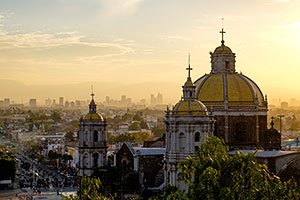 Mexico City Vacation Deals
Located at an altitude of 7,382 feet, the sprawling metropolis of Mexico City offers a unique blend of history and modern culture. Its world-class museums, parks, and restaurants sit side-by-side with ancient Aztec temples, baroque cathedrals, and archaeological sites.
Mexico City Vacation Packages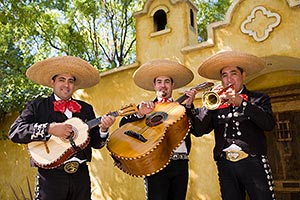 Guadalajara Vacation Deals
Guadalajara's charms are distributed equally and liberally throughout its distinct neighborhoods. The city's Centro Histórico (Historic Center) is dotted with proud colonial relics that house museums, government offices, bars and hotels.
Guadalajara Vacation Packages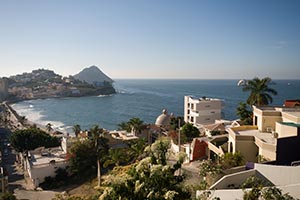 Mazatlan Vacation Deals
Warm and beachy Mazatlán is just a hair's breadth south of the Tropic of Cancer. Come soak up some coastal rays, stroll the long malecón (boardwalk) and taste the city's revived cultural offerings. From kitschy souvenir stores to cosmopolitan galleries, Mazatlán is at once touristy and beguiling.
Mazatlan Vacation Packages
Acapulco Vacation Deals
This lively sun-drenched destination entered the limelight the moment Elvis Presley's stunt double made a thrilling dive off the 136-foot cliffs at La Quebrada in the film Fun in Acapulco. Since then, Hollywood stars, and millions of visitors continue to arrive along Acapulco's glistening shores.
Acapulco Vacation Packages



Reservations Call JustTravelDeals @ 905-799-3000 or info@justtraveldeals.ca
1100507
Terms, conditions and restrictions apply; pricing, availability, and other details subject to change and/ or apply to US or Canadian residents. Please confirm details and booking information with your travel advisor.
You will visit the following 8 places:
Mexico City
Mexico City is the densely populated, high-altitude capital of Mexico. It is a fascinating capital that beguiles its visitors with endless options. One of the largest metropolitan areas in the world, with 16 boroughs and more than 300 neighborhoods, it might seem a bit overwhelming to the first-time visitor, though it doesn't have to be. A stroll through the buzzing downtown area reveals the capital's storied history, from its pre-Hispanic underpinnings and colonial-era splendor to its contemporary edge. The Zócalo is just one block southwest of the Templo Mayor which, according to Aztec legend and mythology, was considered the center of the universe and is the ideal spot to begin your sightseeing in Mexico City.
Ixtapa
Los Cabos International Airport
Guadalajara
The second city of the Mexican Republic and capital of the state of Jalisco, Guadalajara is considered the most "Mexican" of the country's big cities. The city is named after the Spanish city of Guadalajara meaning "river/valley of stones". Guadalajara is a cultural center of Mexico, considered by most to be the home of mariachi music and host to a number of large-scale cultural events such as the Guadalajara International Film Festival, the Guadalajara International Book Fair, and globally renowned cultural events which draw international crowds. It is home to the C.D. Guadalajara, one of the most popular football clubs in Mexico.
San Miguel de Cozumel
Cozumel is an island in the Caribbean Sea off the eastern coast of Mexico's Yucatán Peninsula, opposite Playa del Carmen, and close to the Yucatán Channel. The island is covered with mangrove forest which has many endemic animal species. Cozumel is a flat island based on limestone, resulting in a karst topography. There are a number of visitors to the island's balnearios, scuba diving, and snorkeling. The main town on the island is San Miguel de Cozumel. The islands belongs to Cozumel Municipality of the state of Quintana Roo, Mexico.
Acapulco de Juárez
Acapulco (officially known as Acapulco de Juárez) is a resort city in the state of Guerrero on the Pacific coast of Mexico. It is located on a deep, semi-circular bay and has been a port since the early colonial period of Mexico's history. It is a port of call for shipping and cruising lines running between Panama and San Francisco, California, United States. The city of Acapulco is the largest in the state, far larger than the state capital Chilpancingo. Acapulco is also Mexico's largest beach and balneario resorted city. The city is best known as one of Mexico's oldest and most well-known beach resorts, which came into prominence in the 1950s as a getaway for Hollywood stars and millionaires. Acapulco is still famous for its nightlife and still attracts many vacationers, although most are now from Mexico itself. The resort area is divided into two: The north end of the bay is the "traditional" area, where the famous in the mid-20th century vacationed; and the south end is dominated by newer luxury high-rise hotels.
Maya Riviera
Puerto Vallarta
Puerto Vallarta is a Mexican beach resort city situated on the Pacific Ocean's Bahía de Banderas. The 2010 census reported Puerto Vallarta's population as 255,725 making it the fifth largest city in the state of Jalisco, and the second largest urban agglomeration in the state after the Guadalajara Metropolitan Area. The City of Puerto Vallarta is the government seat of the Municipality of Puerto Vallarta which comprises the city as well as population centers outside of the city extending from Boca de Tomatlán to the Nayarit border (the Ameca River). Around the Bay, marvellous beaches, lush jungles and sparkling waterfalls offer many opportunities for the adventurous while five star resorts, world-class shopping and gourmet restaurants satisfy even the most sophisticated traveller. Stretching from the south end of Old Town to central downtown, a newly extended and refurbished boardwalk along the ocean, called the Malecon, passes by any number of shops, restaurants, and hotels, and often plays host to mimes, break-dancers, clowns and artists.