Jamaica | Wish You Were Here!
Book Your Next Dream Vacation to Jamaica. Last Minute Vacations, Flights, Hotels, Car Rentals, Tours and Cruise Holidays
WISH YOU WERE HERE: JAMAICA
Now made easier than ever with exclusive deals, receive up to 73% in savings, up to $1500 in resort credit, Exclusive Perks, and much more for booking
Jamaica is offering a wide variety of discounts and added values
EXCLUSIVELY for you, including:
Up to 73% in savings
Up to $1500 in resort credit
Kids stay free
Exclusive Perks
... and more!
With a myriad of things to do in Jamaica, it's simple to create experiences for all types of travelers. Whether a dream vacation means exploring nature from rivers to mountains, feeling the thrill of adventure, supporting community tourism within a vibrant culture, enjoying a blissful romantic rendezvous, or endless fun for the whole family, this is truly it.

The country of Jamaica has so much to offer! Envision yourself here: the glow of the golden sun warming your face, the sway of trees as gentle breezes caress the green landscapes, the calming whisper of water waves. Can you see? Can you hear it?

For all health and safety protocols, click here!
EXPERIENCE JAMAICA WITH OUR EXCLUSIVE TOURS
JAMWEST SUPERDEAL
Whether you are a Thrill Seeker or an Adventure Lover, there is a fun-filled activity at Jamwest Adventure Park design for you. This triple-threat experience combines three amazing encounters in one! Your time at Jamwest Motorsports and Adventure Park is for not only seeking thrills and feeling the adrenaline. There is also a mineral bath where you can refresh with a swim that will nourish your spirit, as well as an aviary and a petting zoo to get you more in touch with Jamaica's fabulous birds and animals.
COOL RUNNINGS DUNN'S RIVER DAY CRUISE
Take a journey to Jamaica's most iconic waterfalls and discover the stunning coral reef along the way with the Cool Running Dunn's River Falls Day Cruise. Sail across the shimmering Caribbean Sea and jump right in for a snorkeling encounter with the colorful marine life below the sea, and follow up this gorgeous experience by climbing Dunn's River Falls, the world-famous cascading waterfalls.
DOLPHIN ENCOUNTER
Enjoy a not-to-be-missed life experience at Dolphin Cove in Jamaica by getting up close and personal with some incredible sea life! You will have the chance to learn more about their habits and behavior, how they feed and what they like to do. For those not comfortable or unable to swim in the sea, or for families who want to stay close and really share the experience, this shallow-water adventure interaction with one dolphin is the perfect encounter. It is without a doubt an unforgettable experience!
WHY JAMAICA?
CULTURE
Jamaica is best experienced through your senses. Taste homegrown spirits at the Appleton Rum Experience and Hampden Rum Estate. Inhale aromas sizzling on Scotchies' pimento wood fire. Feel pulsing vibrations of reggae and dancehall blaring through sound systems. Immerse yourself in the Rastafarian way of life.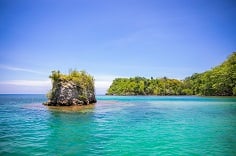 NATURE
Explore postcard-perfect beaches brushed by the azure Caribbean Sea. Refresh under flowing cascades at the world-famous Dunn's River Falls. Elevate to the Blue Mountains, Jamaica's first UNESCO World Heritage Site. Or perhaps a bicycle tour to reveal scents, sounds, and sights you can only experience in Jamaica.
ADVENTURE
Feel the wind on your face while gliding on Mystic Mountain's rainforest zip lines and bobsled. Inspire awe and curiosity at the expansive Cockpit Country and Green Grotto Caves or even get up close and personal with crocodiles in their natural habitat at Black River Safari.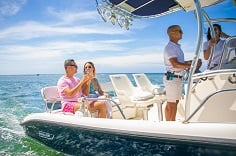 ROMANCE
The sultry images of tropical landscape paint a picture that easily inspire romance. It's no wonder Jamaica is a favorite destination for couples looking to take their relationship to a higher level.
FAMILY FUN
A hassle-free getaway at an all-inclusive resort is a popular option for families in Jamaica. Bottomless meals seared with island spices and numerous activities packaged in one place leaves you free of worry so you can completely enjoy island life and get out there for memorable experiences as a family.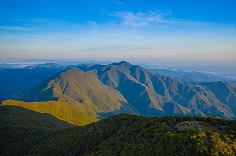 COMMUNITY TOURISM
For a truly authentic Jamaican experience, interact with everyday locals through community tourism. Jamaicans are happy to share warm smiles as well as all the treasures of their home with visitors.
HOTELS & RESORTS IN JAMAICA
Immortalized in song, legend, and the memories of the millions of visitors that are drawn to this diverse destination every year, this island means something different for everyone. For some, it's getting lost in reggae beats while barefoot in the sand. For others, it's coming alive to jerk seasoning on your tongue and adrenaline in your veins as you conquer the rainforest. For the rest, it's that sensation of tangible decompression, with 12 golf courses and a long list of spectacular resorts designed to pamper.
Six distinctive regions make it possible to experience every part of the vacation spectrum between Jamaica's 146-mile-long borders. Montego Bay, Negril, Ocho Rios, Runaway Bay, Kingston, and the South Coast all offer a little something to make sure "you come back, mon."
HOTELS
4 Star Impress Me Deal - Montego Bay - All Inclusive

5 Star Impress Me Deal - Montego Bay - All Inclusive
5 Star Impress Me Deal Adults Only - Montego Bay - All Inclusive
Holiday Inn Resort MONTEGO BAY ALL-INCLUSIVE
Ocean Eden Bay Resort - All inclusive
Round Hill Hotel & Villas - European Plan
Cornwall Beach
Royal Decameron Cornwall Beach - All Inclusive
Hanover, Jamaica
Couples Negril - All Inclusive
In Negril (West End)
Jamaica
Mezzanine of Breathless Montego Bay
Breathless Montego Bay Resort & Spa - Optional Unlimited-Luxury
Montego Bay
Secrets St. James Montego Bay - Optional Unlimited-Luxury
Secrets Wild Orchid Montego Bay - Optional Unlimited-Luxury
Sunscape Cove Montego Bay - Unlimited-Fun®
Sunscape Splash Montego Bay Unlimited - Fun®
Zoetry Montego Bay Jamaica - Optional Endless Privileges
Montego Bay - Beach
Holiday Inn Resort Montego Bay - All Inclusive
Hyatt Zilara Rose Hall Adults Only - All Inclusive
Riu Palace Jamaica - All Inclusive
Royalton White Sands - All Inclusive
Montego Bay, Jamaica
Royalton Blue Waters - All Inclusive
Montego Bay-Beach
Doctors Cave Beach Hotel - European Plan
Grand Palladium Jamaica Resort and Spa - All Inclusive
Grand Palladium Lady Hamilton Resort & Spa - All Inclusive
Half Moon Jamaica - All Inclusive
Half Moon Jamaica - European Plan
Iberostar Grand Rose Hall - All-Inclusive
Iberostar Rose Hall Beach - All Inclusive
Iberostar Selection Rose Hall Suites - All Inclusive
Riu Montego Bay - All Inclusive
Royal Decameron Montego Beach Resort - All Inclusive
Near Burwood Beach
Retreat Guesthouse Luxury Suites
Near Our Lady of Perpetual Help Roman Catholic Church
Negril
Hideaway at Royalton Negril - All Inclusive
Royalton Negril Resort & Spa - All Inclusive
Negril - Beach
CocoLaPalm Seaside Resort - European Plan
Couples Swept Away Negril - All Inclusive
Grand Lido Negril - All Inclusive
Legends Beach Resort - All Inclusive
Legends Beach Resort - European Plan
Negril Palms Resort - European Plan
Riu Palace Tropical Bay - All Inclusive
Samsara Resort & Spa - All Inclusive
Samsara Resort & Spa - European Plan
Negril - Off Beach
Country Country - Breakfast Plan
Ocean Coral Spring
Ocean Coral Spring - All Inclusive
Ocho Rios - Beach
Couples Sans Souci - All Inclusive
Couples Tower Isle - All-Inclusive
Moon Palace Jamaica - All Inclusive
Rooms Ocho Rios - European Plan
Rio Bueno
Melia Braco Village Jamaica - All Inclusive
Runaway Bay - Beach
Bahia Principe Grand Jamaica - All Inclusive
Royal Decameron Club Caribbean - All Inclusive
Runaway Bay- Beach
Bahia Principe LUXURY Runaway Bay - All Inclusive
Seven-Mile beach
Azul Beach Resort Negril by Karisma - All Inclusive
Reservations Call JustTravelDeals @ 905-799-3000 or info@justtraveldeals.ca
Terms, conditions and restrictions apply; pricing, availability, and other details subject to change and/ or apply to US or Canadian residents. Please confirm details and booking information with your travel advisor.
You will visit the following 4 places:
Montego Bay
Montego Bay is the capital of St. James Parish and the second largest city in Jamaica by area and the third by population (after Kingston and Spanish Town). It is a tourist destination with duty free shopping, cruise line terminal and the beaches. The city is backed by picturesque low mountains. Popular beaches include Doctor's Cave Beach and Walter Fletcher Beach, home to an amusement park. Today, Montego Bay is known for its large regional hospital (Cornwall Regional Hospital), port facilities, second homes for numerous upper class Jamaicans from Kingston as well as North Americans and Europeans, fine restaurants, and shopping opportunities. The coastland near Montego Bay is occupied by numerous tourist resorts, most newly built, some occupying the grounds of old sugarcane plantations with some of the original buildings and mill-works still standing. The most famous is the White Witch's Rose Hall which now features a world-class golf course.
Negril
Negril is a small but widely dispersed beach resort town located across parts of two Jamaican parishes of Westmoreland and Hanover. It is famous for its 7 miles of cool, white sand beaches and another 7 miles of 40' cliffs. One of the most beautiful towns in Jamaica, it has a more laid back atmosphere than that of Montego Bay and is more touristy than Ocho Rios. When you stay at a hotel on the beach you are literally on the beach when you walk out of the beachside of your hotel. You have probably never seen water this clear or warm. You will be amazed at how far out you can walk in the water before it gets up to your neck. The water is gentler and the sand is whiter(smaller grained aka softer) the farther down(away from town) you are. The end of the beach down by the all-inclusives is the whitest.
Ocho Rios
Ocho Rios (Spanish for "Eight Rivers") is a town in the parish of Saint Ann on the north coast of Jamaica. Just outside the city, travelers and residents can visit Columbus Park, where Columbus supposedly first came on land, and see maritime artifacts and Spanish colonial buildings. Ocho Rios was once a fishing village but it's now a resort with a cruise ship harbor and a busy bay beach that's lined with hotels. Scuba diving and other water sports are offered in the town's vicinity. The name "Ocho Rios" is a misnomer because there are not eight rivers in the area. It is most likely a British corruption of the original Spanish name "Las Chorreras" ("the waterfalls"), a name given to the village because of the nearby Dunn's River Falls - (a famous waterfall and a major Caribbean tourist attraction that receives thousands of visitors each year).
Jamaica