Explore the Hawaiian Islands with Aqua-Aston + Hawaii $150 OFF per Booking Offers
Explore the Hawaiian Islands with Aqua-Aston + Hawaii $150 OFF per Booking Offers.
Hawaii ■ Mexico ■ Caribbean ■ Tahiti ■ Fiji ■ USA ■ Canada ■ Europe ■ Central & South America ■ Asia ■ Cruises
Aqua-Aston Hawaii – Hotels For All
Aqua-Aston Hospitality offers hotels and condominium resorts in Hawaii's most sought-after locations. Aqua Hotels & Resorts boasts stylish hotels with a focus on service and individuality for a fun, friendly, and value-driven vacation.
Featured Hotel: Luana Waikiki Hotel & Suites
Charming boutique hotel with resort amenities
Our Experts Recommend
Villa Marquis Member of Meliá Collection
FREE upgrade for bookings of 4 nights or more at this luxury Paris hotel
Zoëtry ® Agua Punta Cana
Save up to 40% PLUS $200 in resort credits
Sheraton Waikiki
$150 OFF per booking
Cruises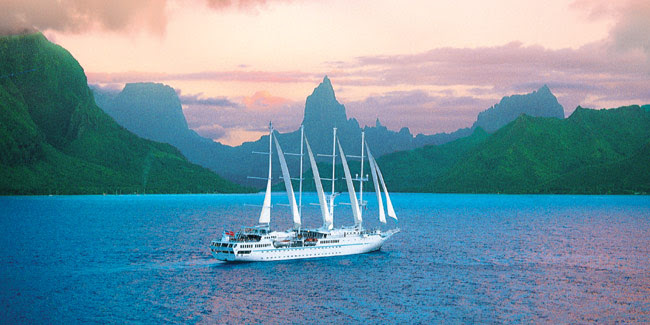 Windstar
Explore the Islands of Tahiti aboard the Wind Spirit, a sleek four-masted sailing yacht.

Royal Lahaina Resort & Bungalows - 5th night FREE, $150 resort credit PLUS $150 OFF per booking.
Mauna Kea Beach Hotel, Autograph Collection - A legendary oceanfront resort on the Island of Hawaii.
Koro Sun Resort and Rainforest Spa, Fiji - SAVE up to $300 PLUS receive 30% OFF and a romantic couples' massage.
Grand Hyatt Erawan Bangkok - SAVE $150 on a 5-night stay PLUS daily buffet breakfast and daily hotel credit for 3,000 Thai baht per room.
Reservations Call JustTravelDeals @ 905-799-3000 or info@justtraveldeals.ca
1559369
Terms, conditions and restrictions apply; pricing, availability, and other details subject to change and/ or apply to US or Canadian residents. Please confirm details and booking information with your travel advisor.
You will visit the following 3 places:
Punta Cana
Punta Cana is part of the newly created Punta Cana-Bávaro-Veron-Macao municipal district in La Altagracia, the easternmost province of the Dominican Republic. The area is best known for its beaches and balnearios, which face both the Caribbean and Atlantic, and it has been a popular tourist destination since the 1970s. The Punta Cana area has an estimated population of 100,000 with a growth rate of 6%. To the north, it borders the village and beach of Cabeza de Toro, and then the Bávaro and El Cortecito beaches. The nearest city, the 500-year-old capital of the Province Higüey, is 45 kilometres (28 mi) away, and it takes about an hour to drive there. Europeans, particularly Spanish hotel chains, own all but two of the 50+ megaresorts of the Punta Cana tourism destination.
Hawaii
Hawaii is the newest of the 50 U.S. states (August 21, 1959), and is the only U.S. state made up entirely of islands. It is the northernmost island group in Polynesia, occupying most of an archipelago in the central Pacific Ocean, southwest of the continental United States, southeast of Japan, and northeast of Australia. Hawaii's natural beauty, warm tropical climate, inviting waters and waves, and active volcanoes make it a popular destination for tourists, surfers, biologists, and volcanologists alike. Due to its mid-Pacific location, Hawaii has many North American and Asian influences along with its own vibrant native culture. Its capital is Honolulu on the island of Oʻahu.
Paris
Paris is the capital and largest city in France, situated on the river Seine in northern France, at the heart of the Île-de-France region. The city of Paris, within its administrative limits largely unchanged since 1860, has an estimated population of 2,193,031, but the Paris metropolitan area has a population of 11,836,970, and is one of the most populated metropolitan areas in Europe. In 2009 and 2010, the city has been ranked among the three most important and influential cities in the world, among the first three "European cities of the future" according to a research published by Financial Times and among the top ten cities in the world in which to live according to the British review Monocle. The city is the home of the most visited art museum in the world; ''the Louvre'' as well as the ''Musée d'Orsay'' noted for its collection of French Impressionist art, and the ''Musée National d'Art Moderne'' a museum of modern and contemporary art. The notable architectural landmarks of Paris include Notre Dame Cathedral (12th century); the Sainte-Chapelle (13th century); the Eiffel Tower (1889); and the Basilica of Sacré-Cœur on Montmartre (1914). In 2014 Paris received 22.4 million visitors, making it one of the world's top tourist destinations. It is also known for its fashion, particularly the twice-yearly Paris Fashion Week, and for its haute cuisine, and three-star restaurants. Most of France's major universities and grandes écoles are located in Paris, as are France's major newspapers, including Le Monde, Le Figaro, and Libération.