Central and South America Vacation Packages
Book your next dream vacation to Central and South America. Last minute vacations, flights, hotels, car rentals and cruise holidays.
Embrace this pristine paradise that is ideal for nature lovers, adventure travelers and cultural explorers. Belize invites with limitless possibilities, including Maya archaeological sites, caving, hiking, and diving the Blue Hole. Explore Costa Rica's rich rainforests, cloud forests, beaches and nature reserves teeming with wildlife. Embrace the beauty of Colombia's sunny sands, rugged mountains and green countryside. Witness the engineering marvels of the Panama Canal and discover the allure of cosmopolitan Panama City. Wherever you travel in Central and South America, you'll find the people are as warm and hospitable as the climate
Vacation Sale
$100 OFF per booking
All Deals Include: Round-trip flights, hotel accommodations, taxes and more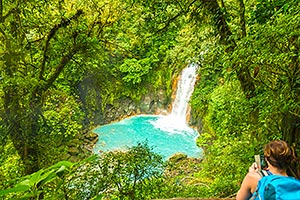 Costa Rica Vacation Deals
Guanacaste offers some of Costa Rica's best resorts and nature parks. Visitors enjoy the ultimate seclusion along miles of virtually untouched Pacific beaches. For hiking and bird-watching, visit the one-of-a-kind Monteverde Cloud Forest in the Central Mountains. It is home to hundreds of species of mammals, birds, and butterflies. Puntarenas' famous volcanic black sand beaches are close to San José and are a great place to begin day trips to the Monteverde Cloud Forest or the Gulf of Nicoya.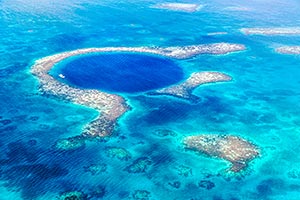 Belize Vacation Deals
Adventure entices at every turn, from diving and snorkeling translucent waters off tropical beaches to fascinating hikes in subterranean caves to cultural encounters at ancient Maya temples. Visit the heartland of the Mayay that still thrives today.
Panama Vacation Deals
This eclectic country offers both a modern city experience bustling with activity, and tranquil resort areas inviting endless relaxation.
Colombia Vacation Deals
From white sand and sunny skies to tall green mountains - this is Colombia. This coffee-growing powerhouse boasts two coasts - one Pacific, one Caribbean - for perfect beach vacations and a lush interior for your next eco-adventure.
Reservations Call JustTravelDeals @ 905-799-3000 or info@justtraveldeals.ca
1102937
Terms, conditions and restrictions apply; pricing, availability, and other details subject to change and/ or apply to US or Canadian residents. Please confirm details and booking information with your travel advisor.
You will visit the following 4 places:
Colombia
Colombia - perfectly located at the northern tip of South America, is a country of lush rainforest, towering mountains and coffee plantations. Twice the size of France, and with a diversity of landscapes and cultures that would be hard to find even in countries five times its size, Colombia should by all rights be one of the world's top travel destinations! If you don't want to sit still, head off into the Amazon or any of the country's other many inland jungles, snow-capped volcanoes, rocky deserts, endless plains, lush valleys, coffee plantations, alpine lakes, deserted beaches.
Costa Rica
Costa Rica is a small, rugged, rainforested Central American country with coastlines on the Caribbean and Pacific. Since the late 1980's Costa Rica became a popular nature travel destination, and its main competitive advantage is its well-established system of national parks and protected areas and home to a rich variety of flora and fauna. Costa Rica is also known for its beaches, volcanoes, immense biodiversity and progressive environmental policies, being the only country to meet all five criteria established to measure environmental sustainability.
Belize
Panama City