A vacation that's written in the stars 🌟
A vacation that's written in the stars 🌟. Last minute vacations, flights, hotels and Cruise holidays.
Are you looking to travel soon but aren't sure where to go?

Leave it to the stars! Choose your next destination thanks to the winter season's brightest signs. From European cities to beach getaways, we've got you covered.

Keep reading to discover your perfect match according to your zodiac sign!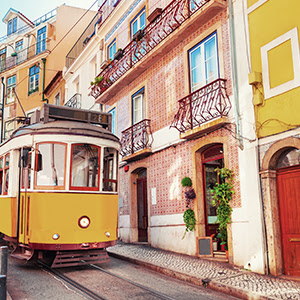 Capricorn in Lisbon
Organized Capricorn, plan the perfect vacation to bustling Lisbon and leave nothing to chance.
Discover
Aquarius in Toulouse
From culture to cassoulet, sociable Aquarius will love the freedom wandering through Toulouse offers.
Explore
Pisces in Athens
Creativity-driven Pisces, marvel at art & history and the emotion that a visit to Athens procures.
Uncover
Aries in Puerto Vallarta
Adventure-seeking Aries, Puerto Vallarta promises thrills with its exciting water sports.
Experience
Reservations Call JustTravelDeals @ 905-799-3000 or info@justtraveldeals.ca
1554593
Terms, conditions and restrictions apply; pricing, availability, and other details subject to change and/ or apply to US or Canadian residents. Please confirm details and booking information with your travel advisor.
You will visit the following 4 places:
Athens
Lisbon
Toulouse
Puerto Vallarta
Puerto Vallarta is a Mexican beach resort city situated on the Pacific Ocean's Bahía de Banderas. The 2010 census reported Puerto Vallarta's population as 255,725 making it the fifth largest city in the state of Jalisco, and the second largest urban agglomeration in the state after the Guadalajara Metropolitan Area. The City of Puerto Vallarta is the government seat of the Municipality of Puerto Vallarta which comprises the city as well as population centers outside of the city extending from Boca de Tomatlán to the Nayarit border (the Ameca River). Around the Bay, marvellous beaches, lush jungles and sparkling waterfalls offer many opportunities for the adventurous while five star resorts, world-class shopping and gourmet restaurants satisfy even the most sophisticated traveller. Stretching from the south end of Old Town to central downtown, a newly extended and refurbished boardwalk along the ocean, called the Malecon, passes by any number of shops, restaurants, and hotels, and often plays host to mimes, break-dancers, clowns and artists.